Why Oil Changers
Here's why Oil Changers® is THE choice for your car servicing needs.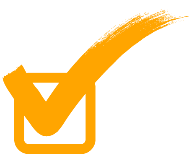 Value for Money. Because we are good at what we do and have great systems, we can do the work fast and efficiently. This means you'll be hard pressed to find a better value car service in town.
Convenience. You can come in whenever you want. No Appointment is necessary. No need to try and juggle diaries to make an appointment.
Fast. A normal service can be performed in as little as 9 minutes. It's like watching a "Formula One pit crew" work on your car. You'll be back on the road in no time. There's no arranging a pick up and drop off. Plus you get to have your car for the day rather than going without while it is at the garage.
Warranty Service. If you have a warranty with your vehicle and require a regular service, Oil Changers® may be able to service it for you. We also keep your vehicle service history on our database (even between branches) if you need a record. (Most warranty companies approve Oil Changers for servicing. If you are unsure, please contact your warranty company and ask.)
The Best Oil Products. We only use the latest technology with Caltex Havoline and Delo engine oils. A trusted brand that keeps your car running smoothly.
Our FREE top-up policy. Any Oil Changers® customer can visit us between their regular service intervals and at no extra charge we will check and fill transmission, power steering, washing fluid, and motor oil (up to half a litre).
We don't do repairs. Which means we don't go looking for lots of unnecessary work. We just do what needs to be done and then make recommendations of any other work based on vehicle guidelines.
You Can See Your Vehicle Being Serviced. There's no hiding your car away in a dirty garage. You can see the clean work area and watch the team working on your car.
FREE Courtesy Services. Your front and rear windows are washed, tyre pressure checked and your door hinges lubricated.
Manufacturer Specifications. All our filters meet and exceed manufacturer's specifications.